Branding, layout, illustration, publication
A cover for TAC's 2020 County internal magazine redesign that detailed problems and proper safeguards concerning cyber security.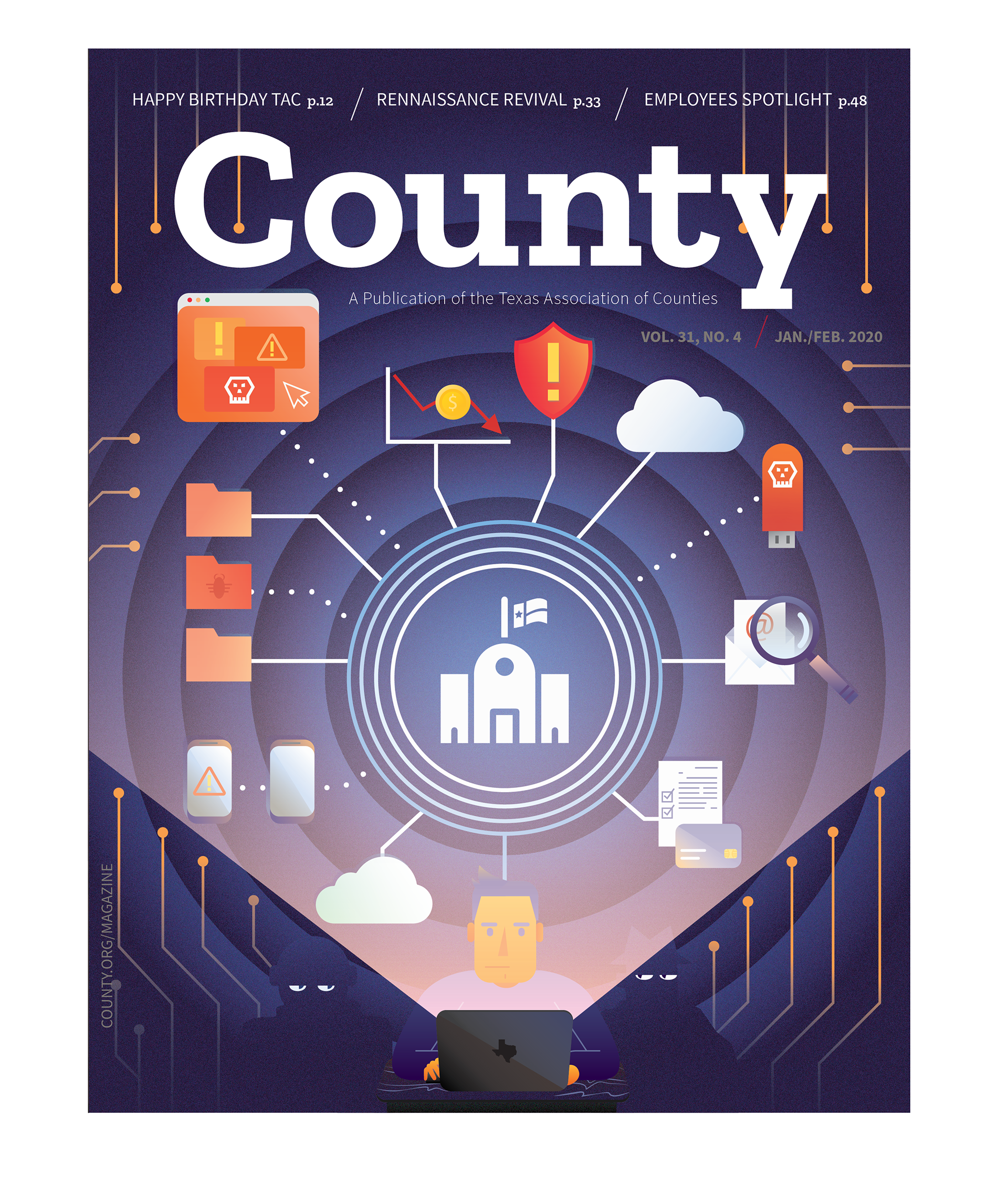 A recent Illustration in response to the COVID -19 pandemic. My thought process on this piece was to make an illustration that felt more modern than TAC's current styling, could convey a sense of urgency and negativity surrounding the virus, and lastly give an image of hope as we make strides to get back on track during this trying time.