Branding, layout, illustration, publication
A cover for TAC's 2020 County internal magazine redesign that detailed problems and proper safeguards concerning cyber security.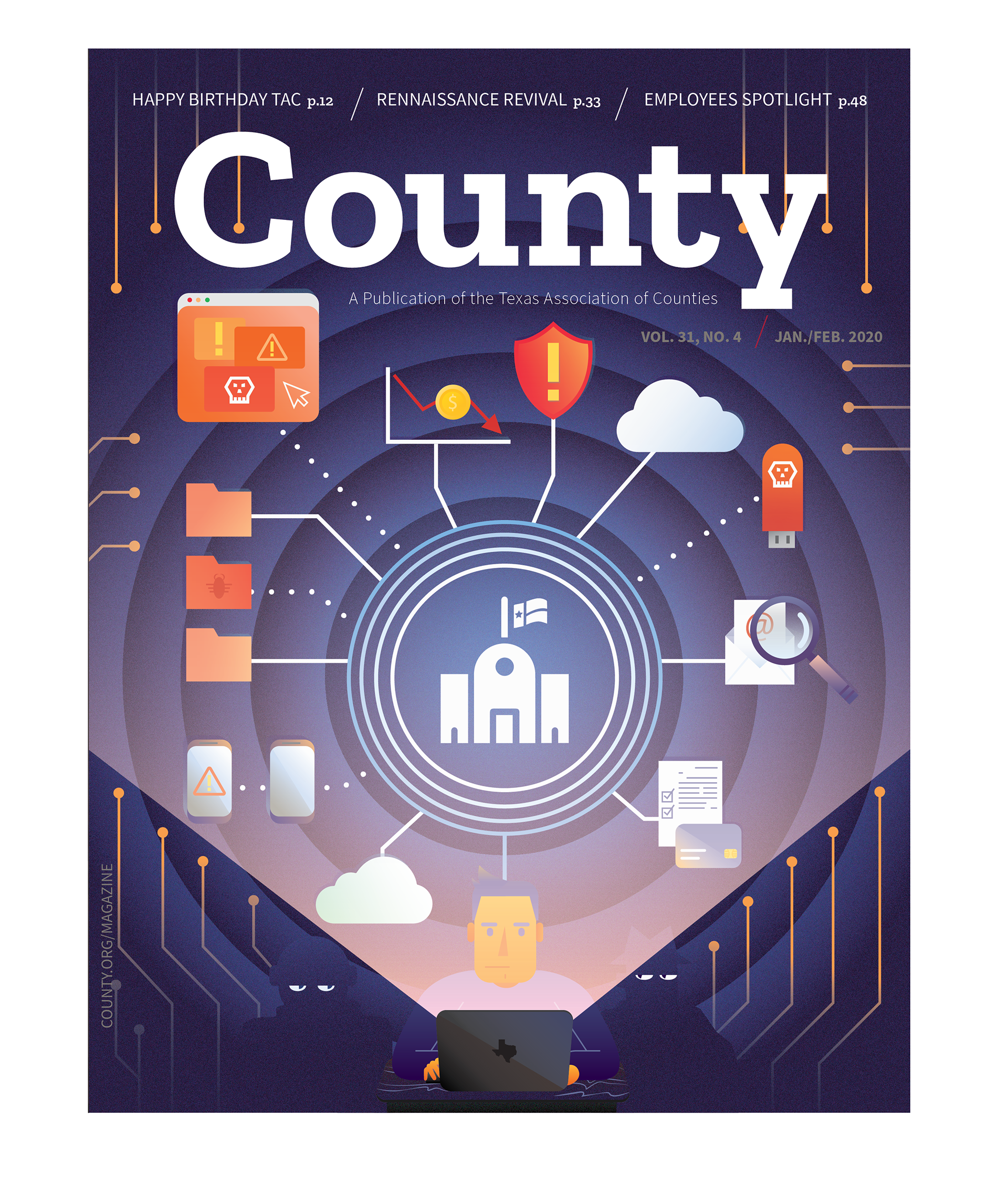 A recent Illustration in response to the COVID-19 pandemic. My thought process on this piece was to make an illustration that felt more modern, yet within TAC's current styling. I wanted it to convey a sense of urgency and negativity surrounding the virus, and lastly give an image of hope as we make strides to get back on track during this trying time.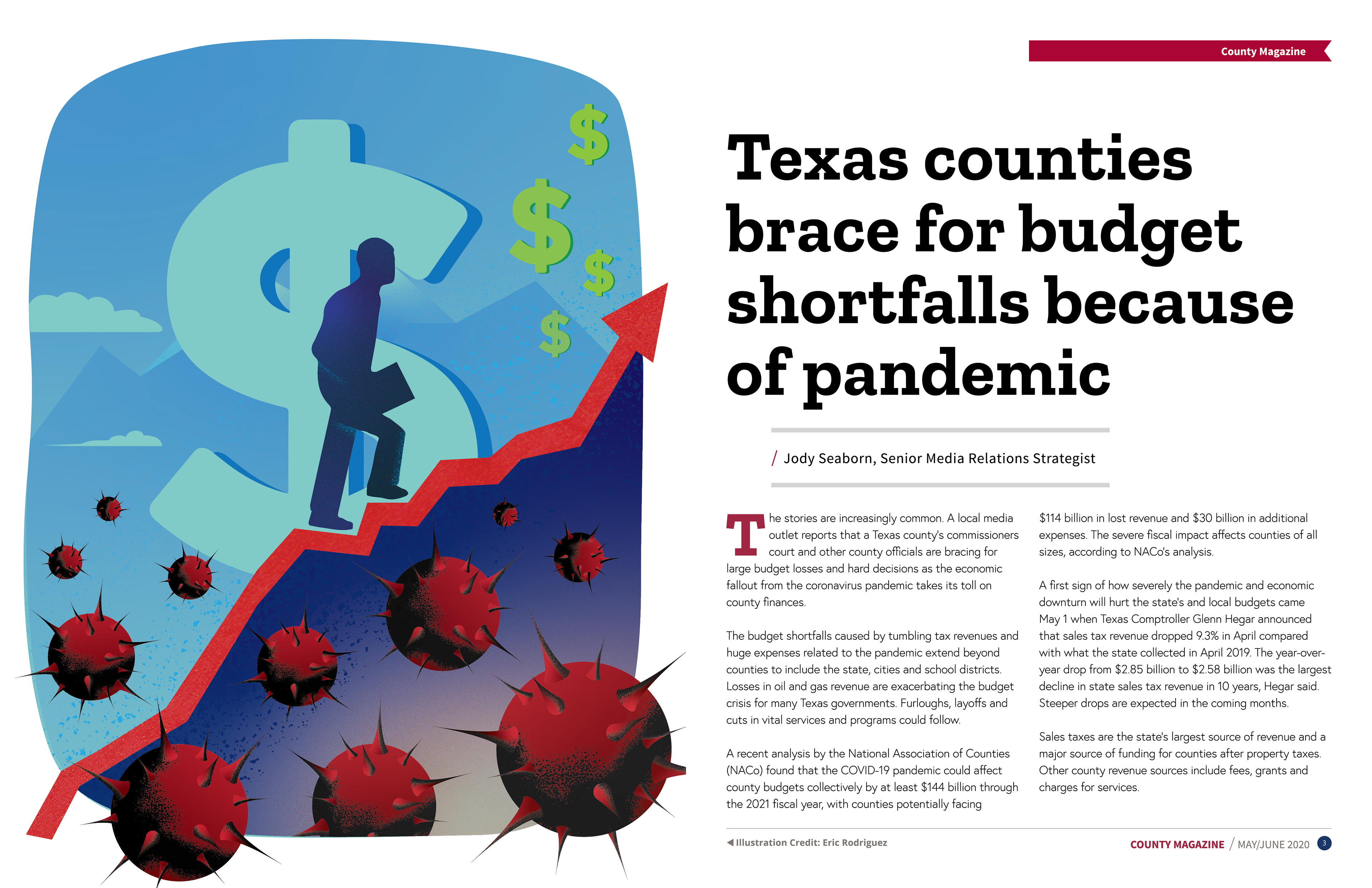 A well received illustration for the July-August issue of County Magazine. The topic covers the overall lack of funds that'll be available for next few years due to COVID-19. I wanted to convey a vintage feel that is sometimes used in TAC's imagery that brought it all together.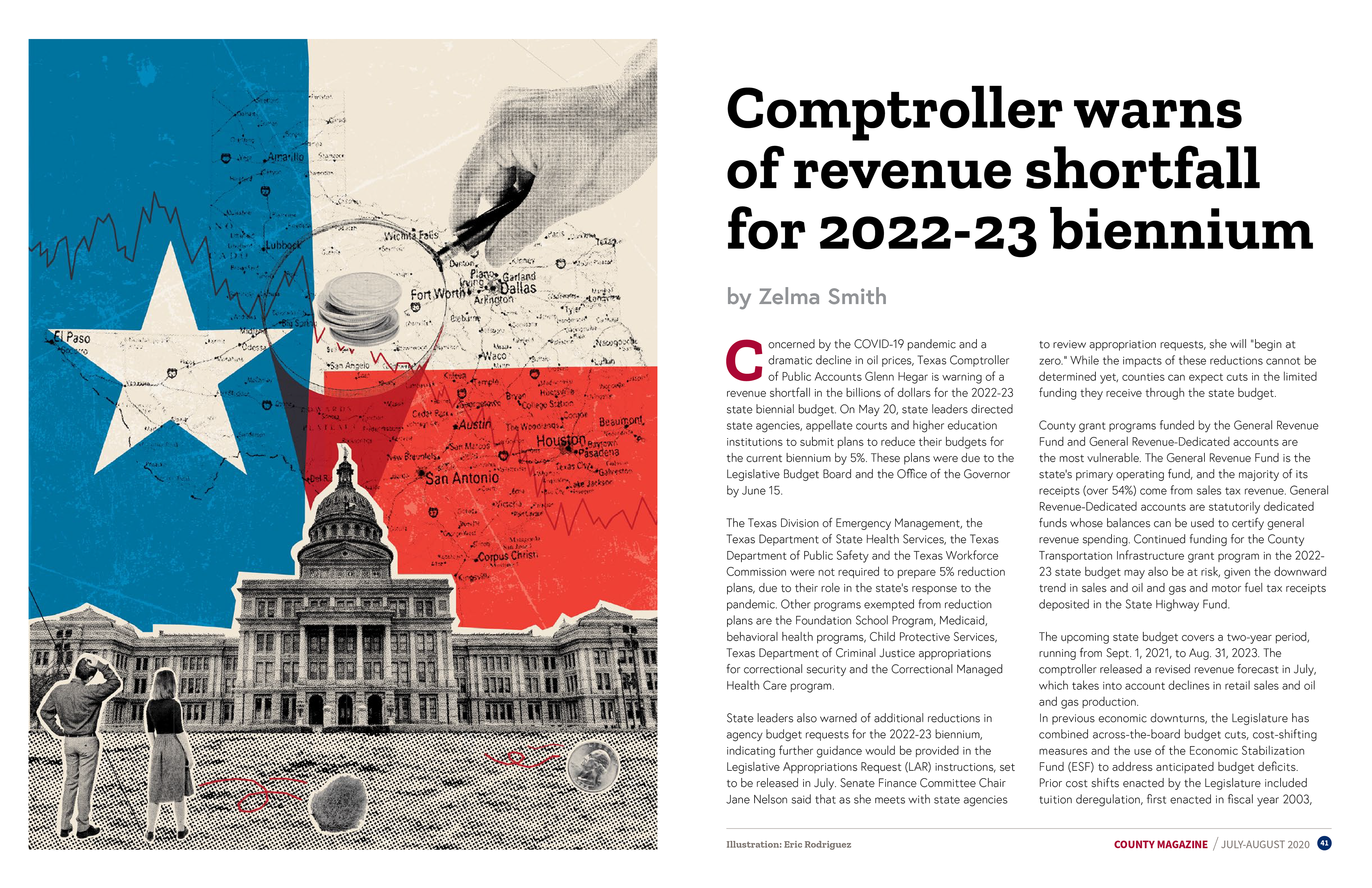 A few examples of the event signage I had the pleasure of working on during our 2019 legislative conference.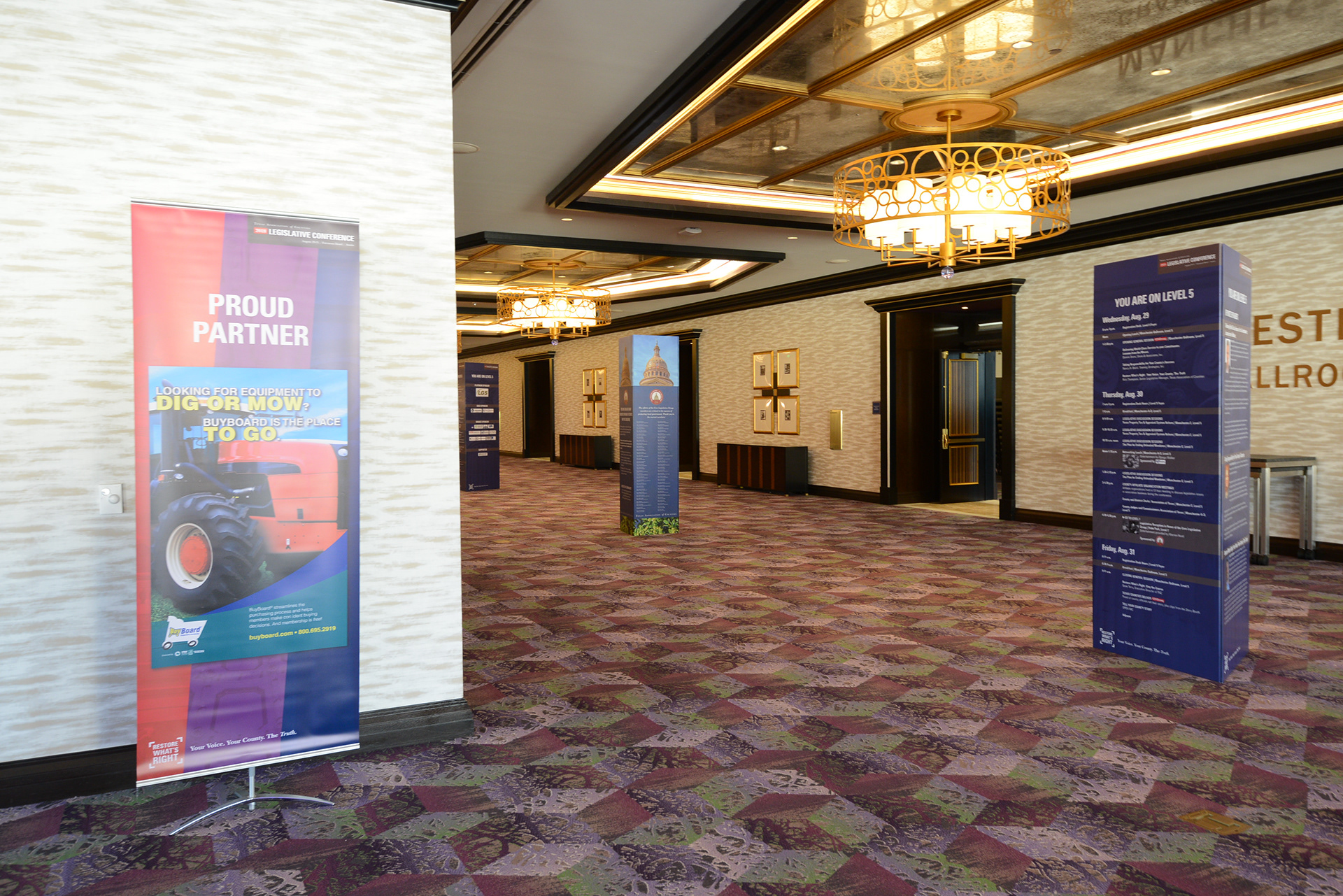 A few examples of graphics for TV screens (placed outside the 4th floor main boardroom) and for TAC's internal website. These banners are for TAC's employee appreciation program held every quarter.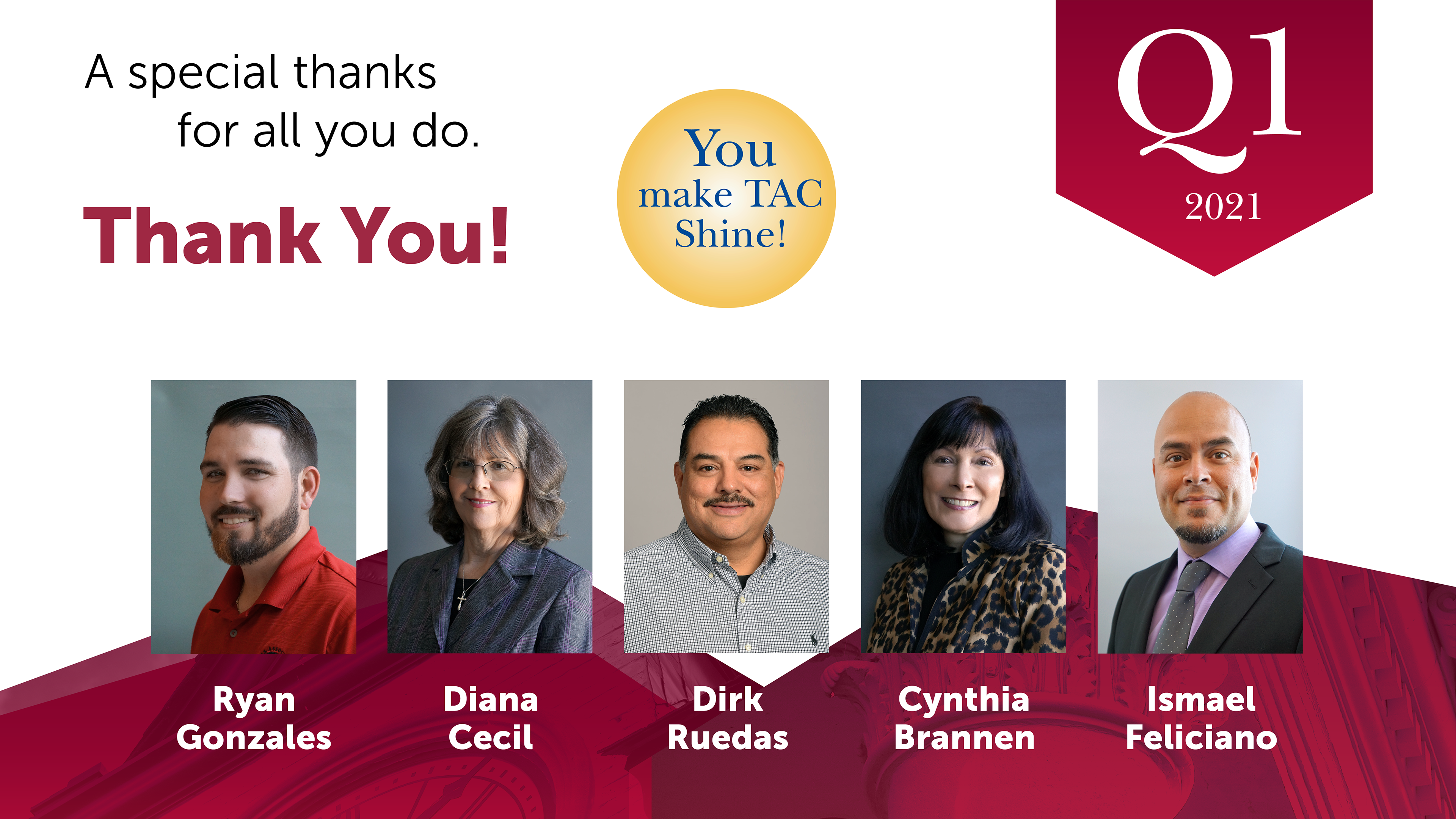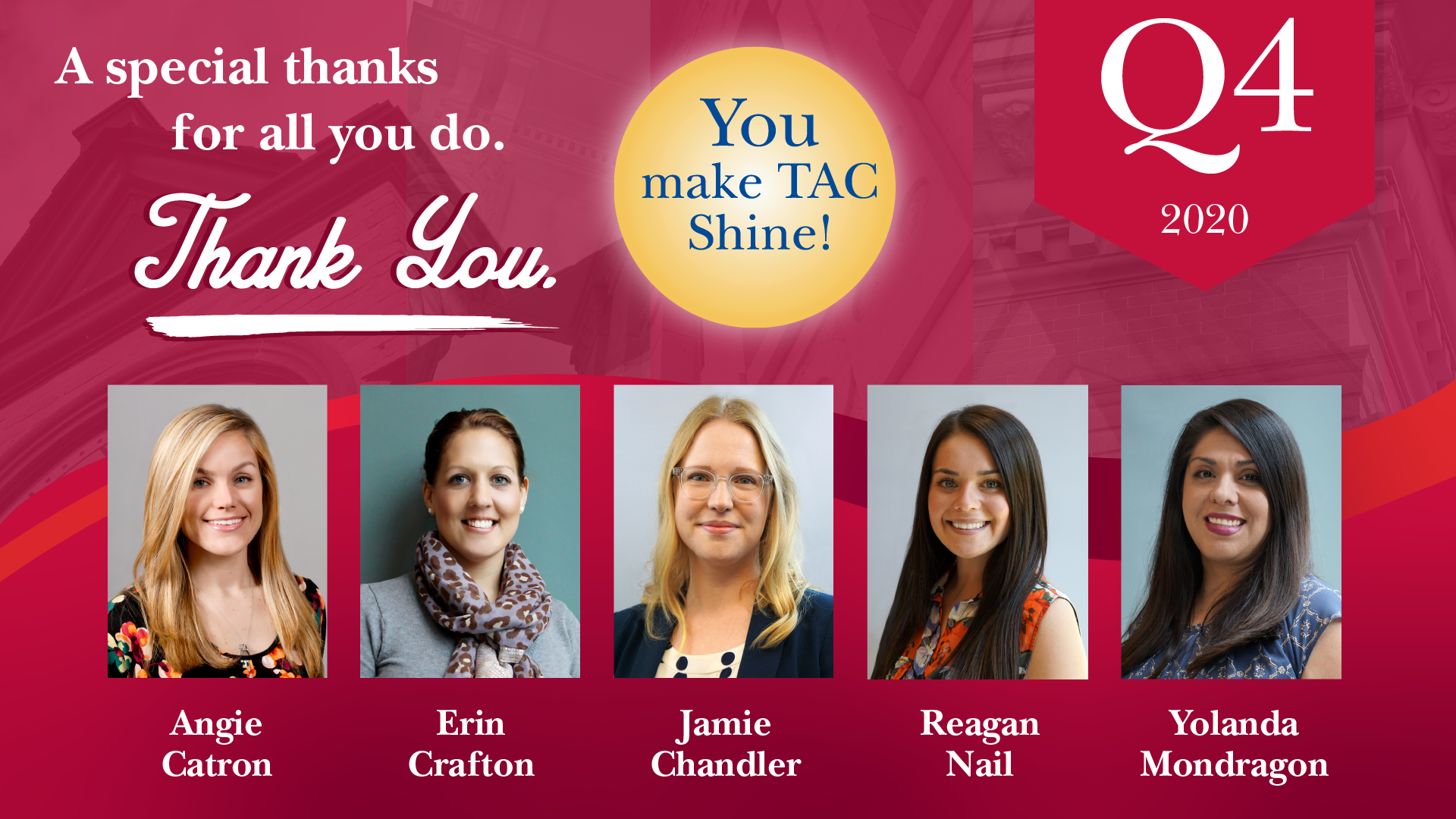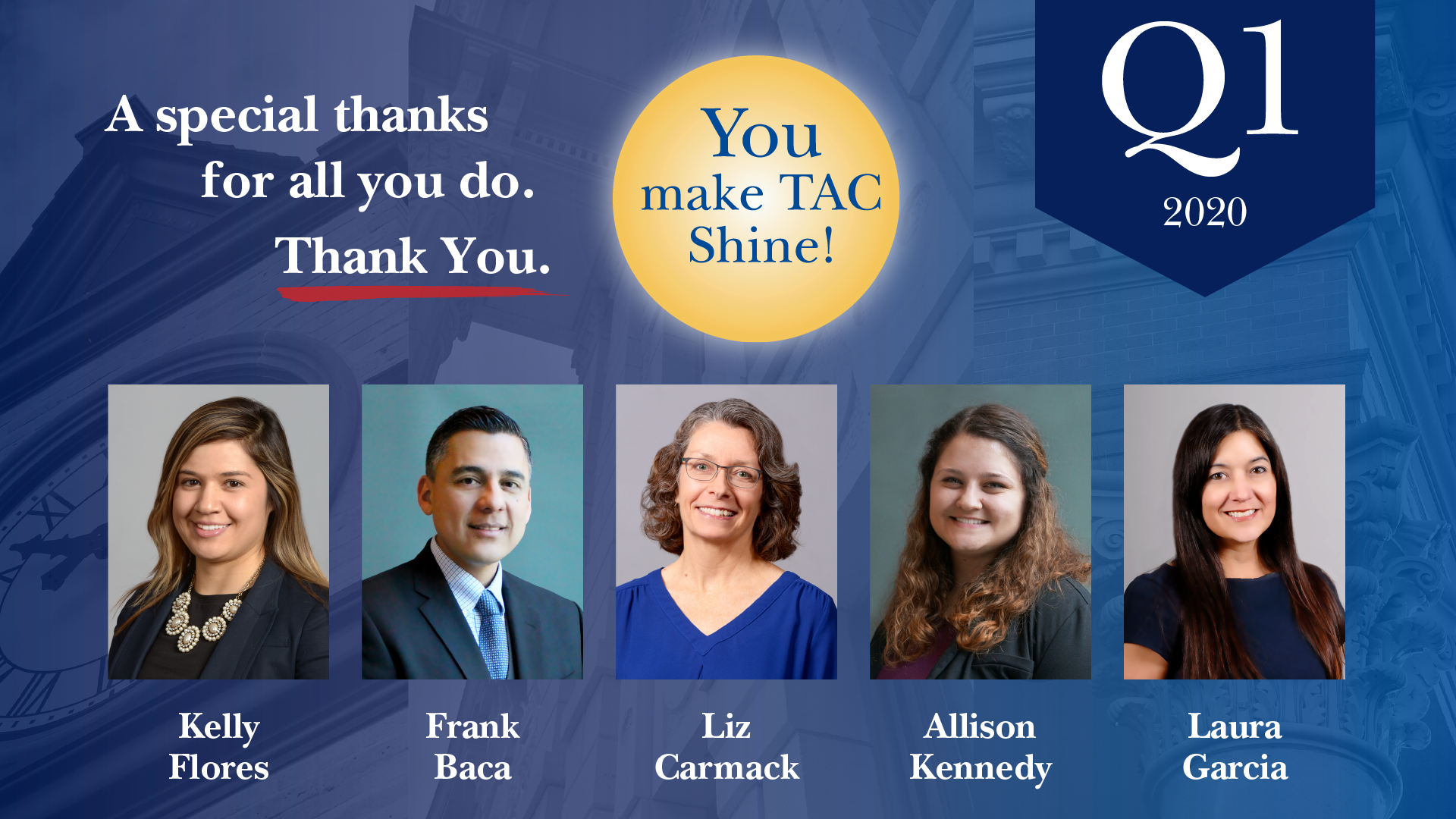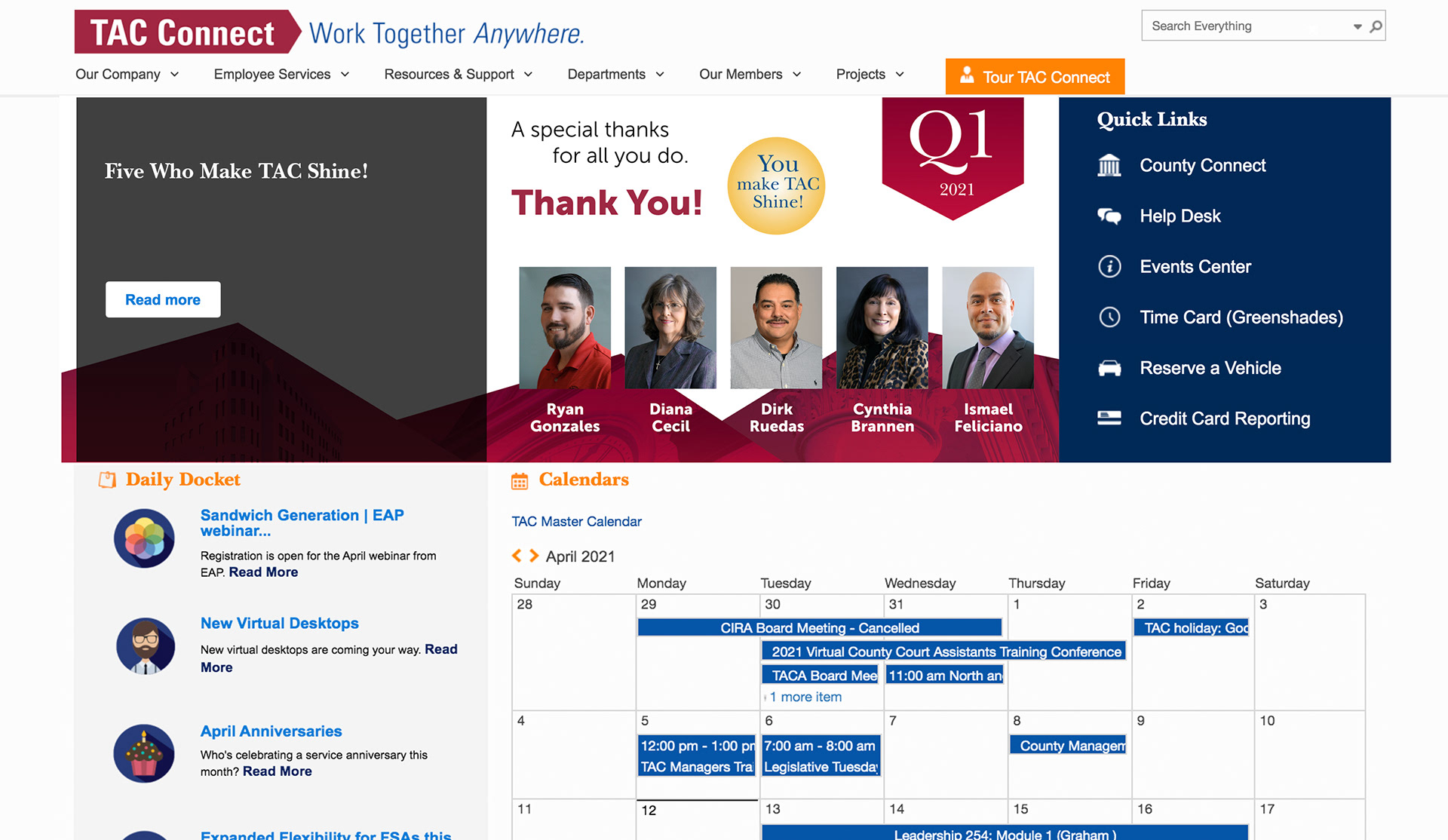 A more recent cover illustration, infographic, and story graphic I made for County Magazine, highlighting rollout plans for more broadband coverage for rural counties in Texas.